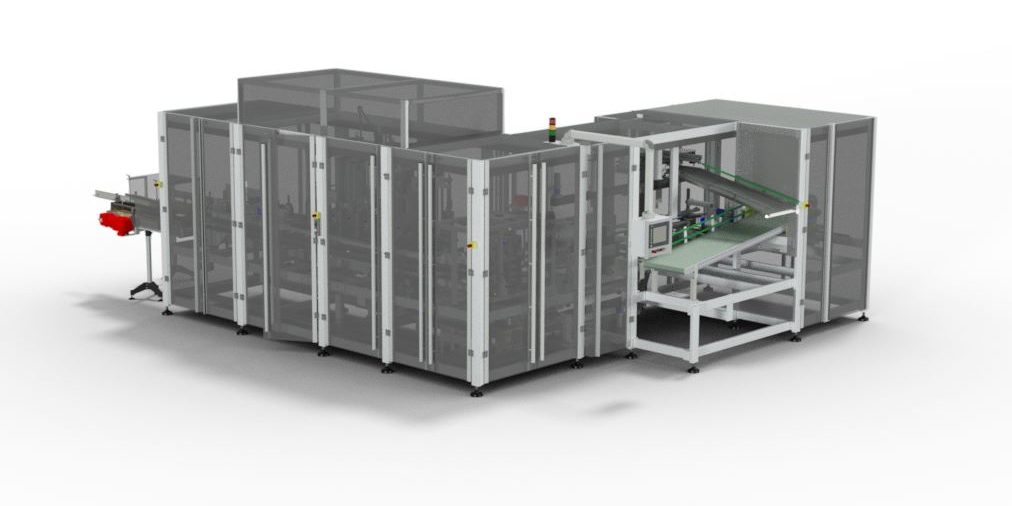 The VE800 Bottle Packer is an automatic vertical machine, created to pack bottles into individual boxes.
The brushless technology of the VE800 allows a fully automatized setup of the machine. Quickly change the production format in 5 minutes without manual intervention.
The machine can also run different blank types : crash lock bottom or speed lock bottom.
A controlled and accurate case forming. The special movement of the carton feeder carousel, based on Esatec pick & place experience, allows a smooth opening of the bottle cases. Thanks to this innovation, our customers note a reduction of problems related to brutal case forming and carton property.
Replace the manual carton feeder by an automatic system, improving work conditions and production speed.
Speed :  8.500 bottles / hour (1 stream)  –  16.500 bottles / hour (2 streams)