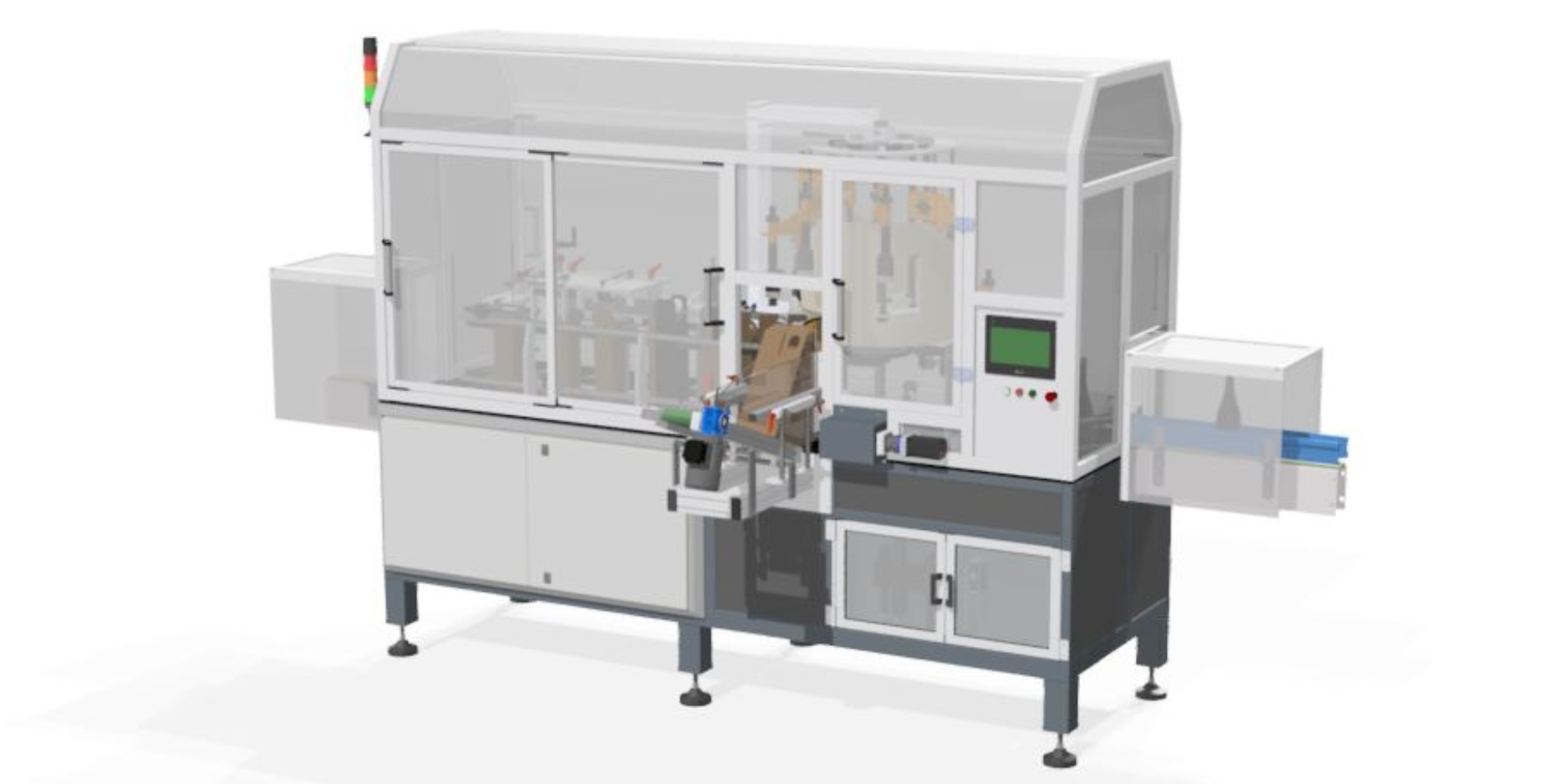 The VE400 is an automatic vertical cartoner for bottle. Designed for crash lock bottom box, the machine folds the anti fall and tuck-in flaps.
The brushless servo-motor technology with high precision encoder allow perfect movements synchronization and less maintenance operations. Compact, reliable and cost effective, the VE400 is adapted for small and medium production.
Bottles are handled by a carousel fitted with inflatable membranes gripping heads. Specially designed for a perfect grip of bottles.
Carton feeding and opening
The carton magazine is equipped with a motorized conveyor and pressure sensors. This system ensures a constant thrust and a controlled accumulation of cartons.
The carton gripping arm, with independent brushless motorization, ensure flexible and precise gripping and forming movements.
Simple and reliable process
The VE400 machine works with sequential operations. Thus all the stages of the process are decomposed into simple operations.
Permanent self-checking of all phases of the cycle.
To apply a label on the carton box, a labelling system can be add into the machine.
Speed : up to 3.000 bottles/hour
Format range : standard bottle box is 300mm (H) x 85-90mm (L)
For any other request on carton dimensions, feel free to contact us.
Machine layout : symmetrical configuration available
Dimensions : 4300mm (L) x 1700mm (W)