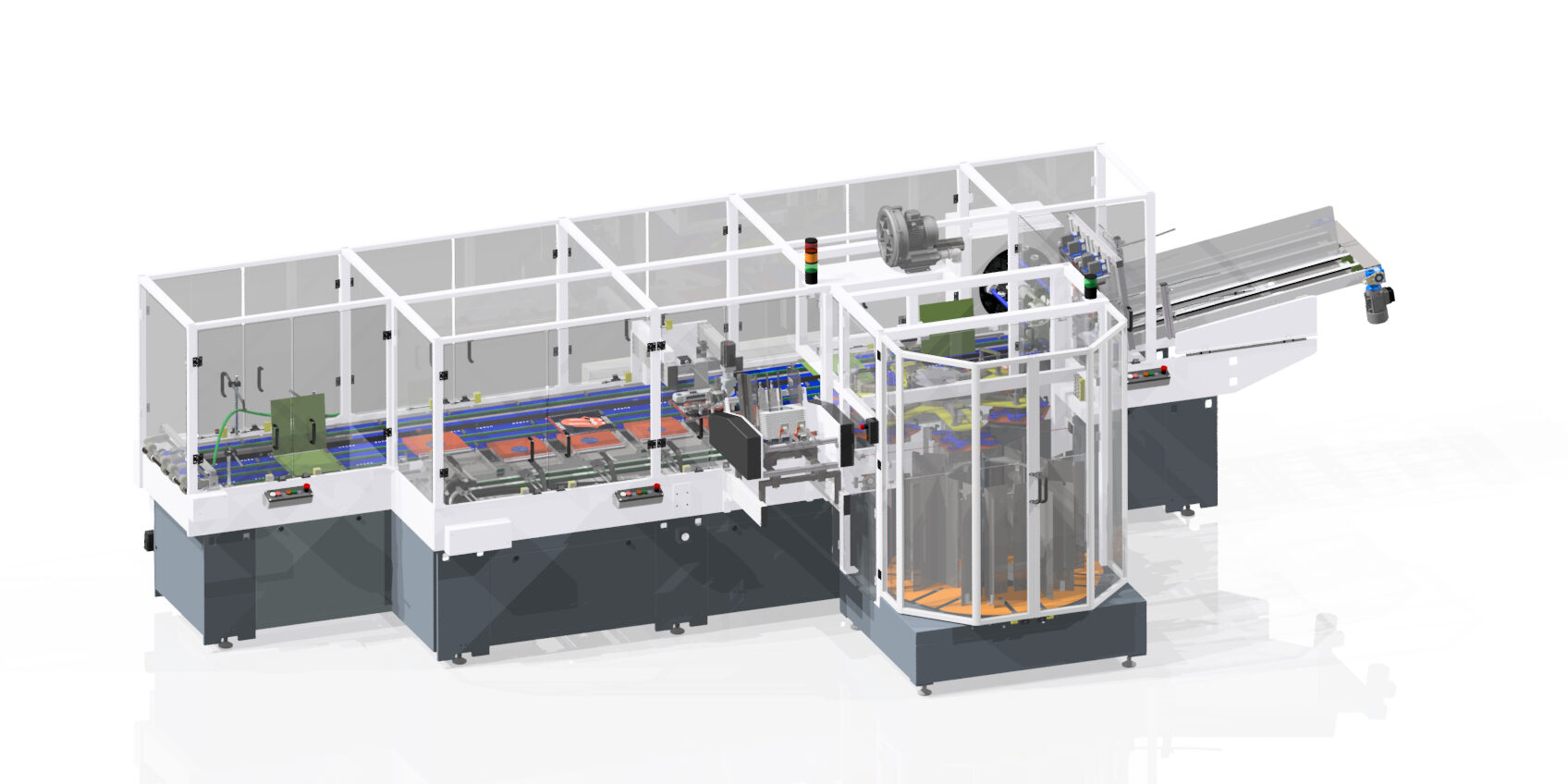 The Turbo Vinyl Record Sleeve machine is especially designed for automatic vinyl record insertion into carton sleeve.
The brushless servo-motor technology with high precision encoder allow automatic adjustments of the machine and perfect movements synchronization.
The Esatec Pick & Place system (patented technology) allows the perfect feeding of the carton sleeve on the main belts. The magazine is designed with independent motorized belts and special front reference sensors to maintain a constant stack pressure.
The high capacity carousel allows one hour autonomy. Vinyl record stacks could be load without stopping the machine, which means a better production speed.
The upper picking system allows the vinyl records placing on the continuous insertion unit.
Continuous insertion unit
This unit allows the continuous and progressive insertion of the vinyl records into carton sleeves. A special carton sleeve opening system (patented), synchronized with the main belts, is essential to ensure a reliable operation.
An Esatec brushless servo-driven friction feeder, managed by the main machine controller, could be add to insert the following elements into the carton sleeve :
Cards
Blu-ray / CD / DVD
Leaflets
Maximum speed : 40 products / min
Format : 313 x 313 mm (simple sleeve) / 634 x 313 mm (simple sleeve with flap)