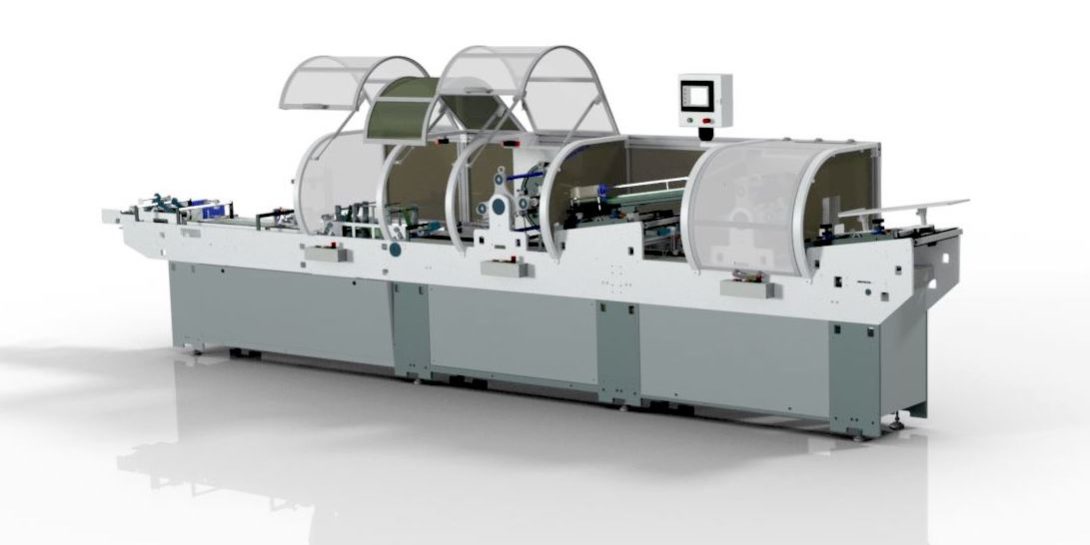 The Turbocard is one of the most efficient Card Affixing machine in the world.
Less is more. The Turbocard is only composed of a vacuum conveyor with two ESATEC Pick & Place feeders. Composed of four carbon rotary arms with brushless motors, these stations guarantee high speed and accuracy.
Leader in pick & place systems (patented) since 1990, our advanced technology allows the management of different products and thicknesses (PVC, PET, foil, book, handle, silicon band, carton blank, card, etc.).
This conveyor with continuous running returns the cards in order to permit the codes reading and the good position of the carriers by the camera system.
Automatic feeding card system
This system permits the continuous and regular feeding of the card-magazine, without manual intervention. One special conveyor with a specific design made of upper and lower belts, transfers the cards directly from the client's card machine.
Speed : from 13.000 to 15.000 products / hour (depending on the product size)
Registration : +/- 0.3 mm