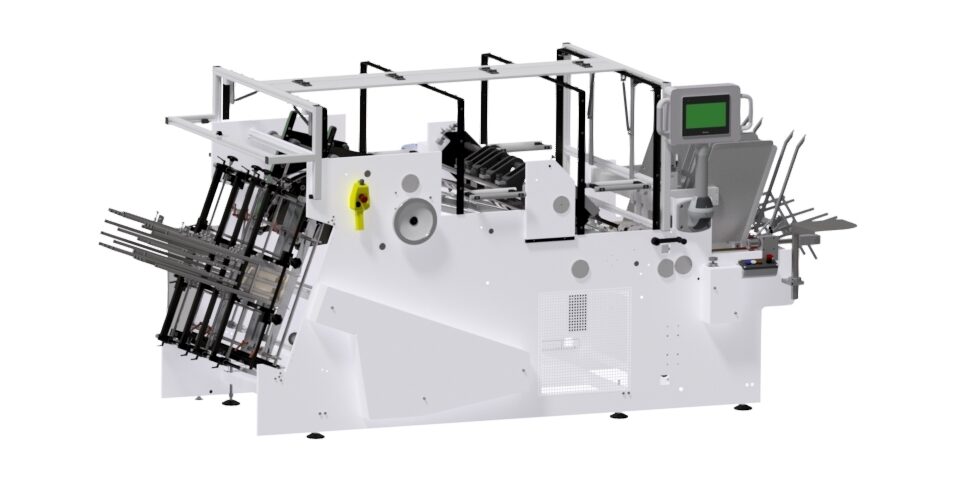 Guaranteeing high performance and ease of use, the FB 1000 ensures the forming and gluing of trays and conical boxes. Fruit and vegetable trays, clamshell trays or even take-away trays, this machine offers you the possibility of creating a wide range of products.
2 adjustable lanes or up to 4 fixed lanes.
Rotary stencil gluing system or glue guns (top or bottom mounting).
The flexible forming tower allows for quick and easy adjustment of an unlimited number of trays.
To further reduce downtime, a preparation frame allows new formats to be adjusted off-machine.
For recurring formats, fixed towers can be installed or swapped in less than 5 minutes.
Belt feeder with teaching function, proven design.
Forming pusher driven by brushless servomotor and pre-programmed for different styles and formats of trays.
Touch control screen with production parameters saving, automatic maintenance alerts and remote connection mode.
Outputs: up to 12 000 pcs/hour/lane
Dimensions : 3 300 mm (L) x 2 000 mm (W)