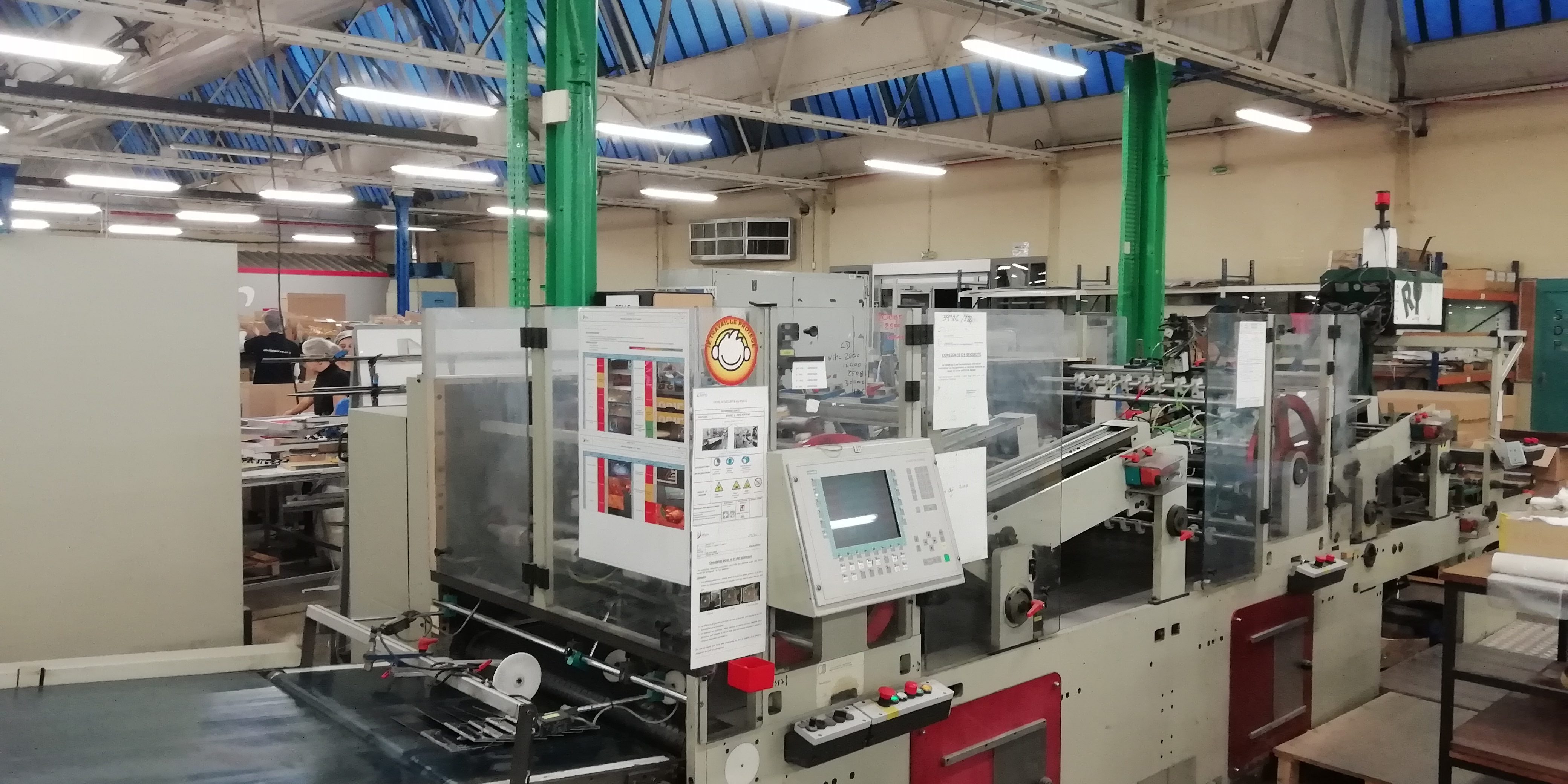 2 Pick & Place Feeders for gluing of Digipak trays
The two feeders are controlled by axis cards, guaranteeing speed, quality and precision. The arms are equipped with adjustable grippers with suction cups and venturis. Each gripper is paired with a patented mechanical system that facilitates the installation and removal of cutouts. Each feeder comprises 4 tray-magazines. All magazine settings are assisted by "screw – crank" mechanisms to reduce stalling times.
Digistar machine is equipped with 2 hot melt glue tanks for accurate application of glue points.
Speed : 20.000 Trays/hour in 4 streams
Accuracy : +/- 0,3 mm
Tray sizes: Length mini 120mm / max. 290mm – Width mini 120mm / max. 210mm (other formats on demand)