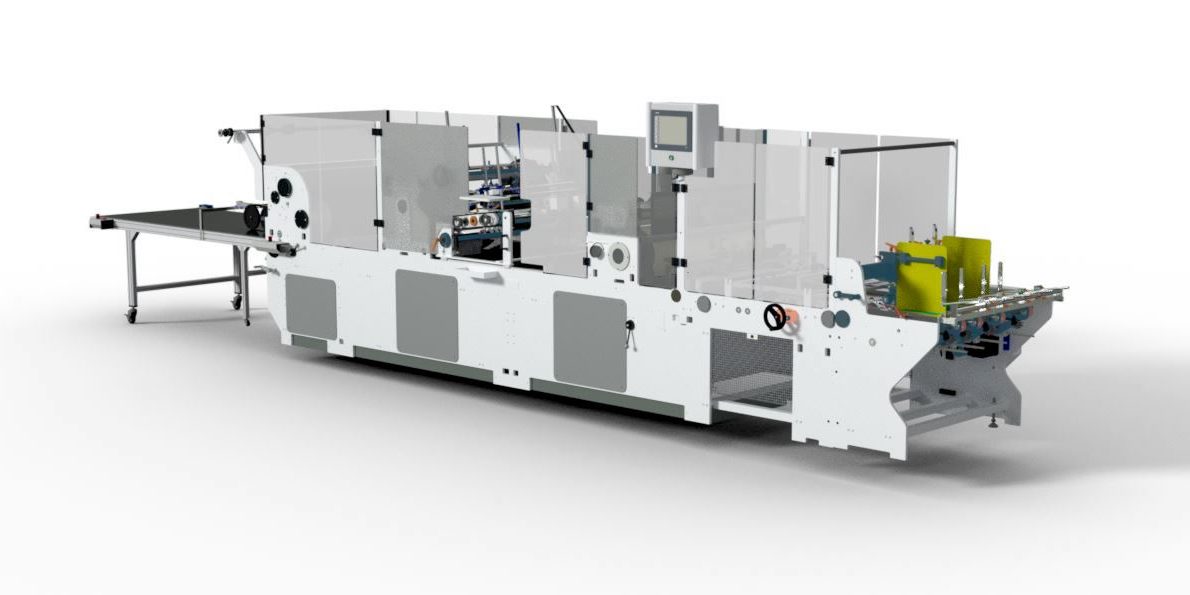 Based on our Digistar WP model, this machine contains all the features of our successful window patching machine. The efficient feeder, the practical gluing station and the accurate window patcher station, allow the Digistar WPPP to be effective in many fields.
The aligning device (patented) is definitely a pledge of quality. All carton blanks are automatically repositioned onto the vacuum belt for perfect window placement.
The carton aligning system corrects any possible defects, or mechanical play in chains that can occur after months of use, and permits a faster make ready time in 2 streams when 2 carton blanks have to be exactly in the same position.
The pick and place station is composed of four carbon rotary arms which guarantee high speed and accuracy for gluing pre-cut and pre-creased windows.
Leader in pick & place systems (patented) since 1990, our advanced technology allows the management of different products and thicknesses (PVC, PET, foil, book, handle, silicon band, carton blank, card, etc.).
Cardene 2 : Rotative scoring and creasing system
The rotative unit allows accuracy and high speed (non-stop system), the plastic scraps are ejected by suction.
Only one tool size is needed for all the different window formats. These tools allow a new design of perforation and crease : U-shaped (patented).
The trio-fold unit allows the machine to split the carton in half (or three parts) in order to produce Trio-fold boxes (a four panel window).
Speed : 25.000 products/hour (1 stream)  –  50.000 products/hour (2 streams)
Registration : +/- 1mm
Speed : 15.000 products/hour (1 stream)  –  30.000 products/hour (2 streams)
Registration : +/- 0.2mm
Carton blanks
Min : 120 mm
Max : 1048 mm
Min : 105 mm
Max : 1000 mm
Min : 0.25 mm
Max : 6 mm
Blanks
Min : 40 mm
Max : 480 mm
Min : 42 mm
Max : 900 mm
Min : 0.1 mm
Max : 15 mm
Film
Min : 50 mm
Max : 720 mm
Min : 30 mm
Max : 840 mm
Min : 0.02 mm
Max : 0.35 mm