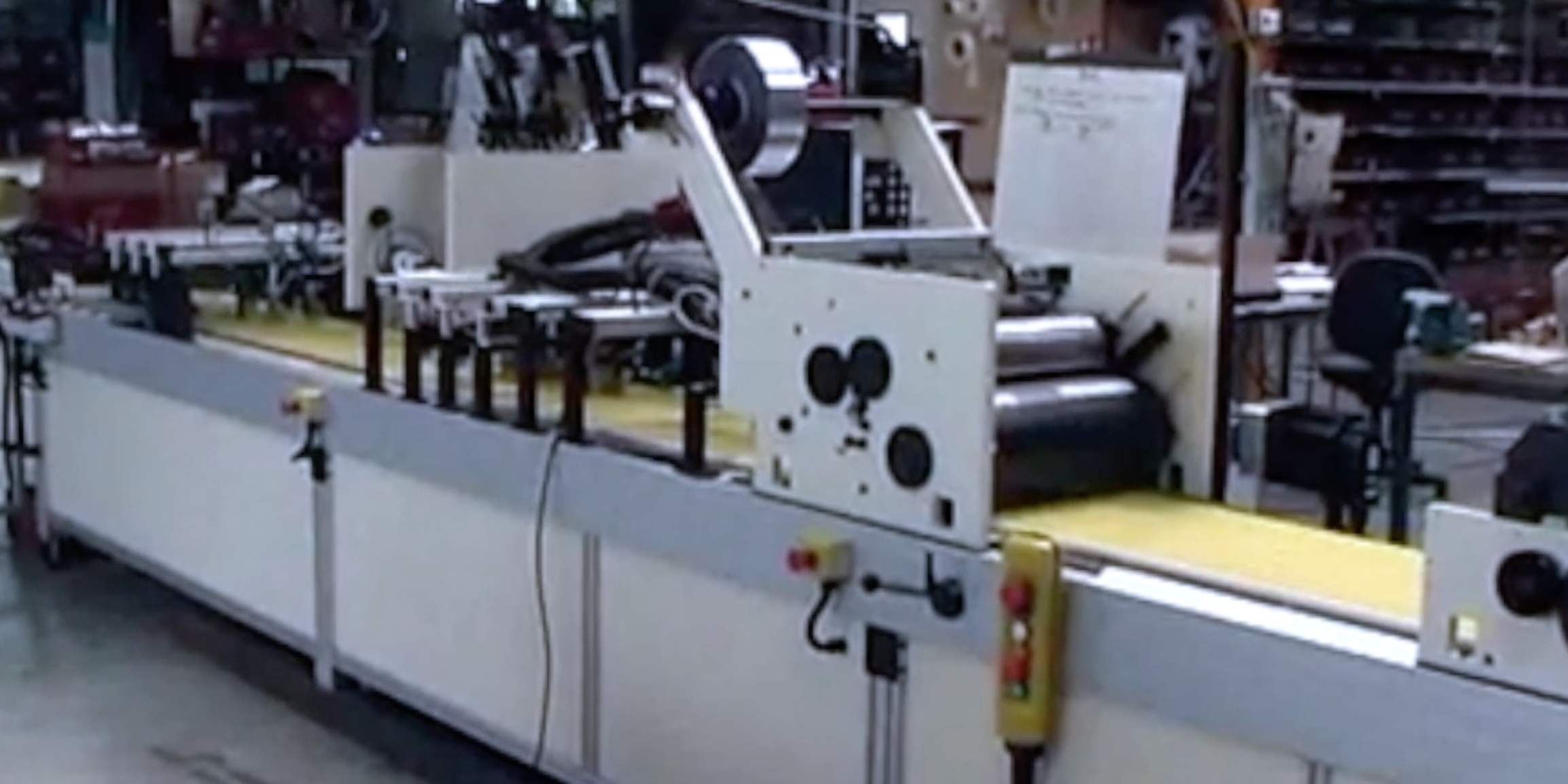 These feeders are composed of 2 arms with 4 suckers on each arm. They are controlled by a set of servomotors. The machine is built with lightweight components to optimize speed and placement accuracy.
Initially intended for disks, these stations are suitable for various products (sachets, cards, etc.). The products are accumulated in the stores and they are taken by cupping with precision. A mechanical grinding system positions the products before they are picked up by the suction cups.
A gluing cylinder provided with gluing rubbers, allows a uniform application of the glue. This bonding station with a complete servo process of the motor, consists of two lateral removable scrapers and one main scraper. They limit the amount of glue needed for the holster format.
The cutting station, composed of servomotors, allows the cutting of the film from coils respecting precise dimensions for the length of the window. This station is easy to use.
The end part of the machine is equipped with a folding station which allow a two flaps lateral folding.
Then the labeling system proceed to the product labeling.
Speed : 3.000 products/hour (1 stream) – 6.000 products/hour (2 streams) – 7.500 products/hour (3 streams)
Accuracy : +/- 0,5 mm
Carton length : min. 30 mm – max. 320 mm
Carton width : min. 50 mm – max 400 mm