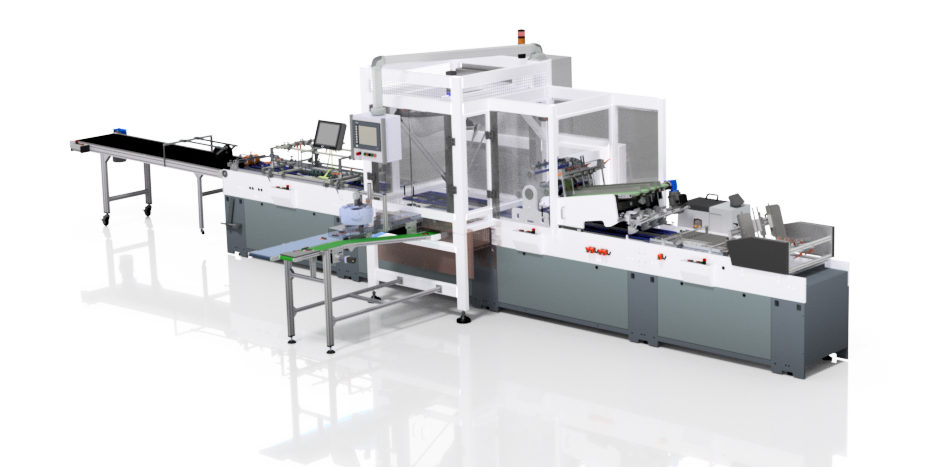 Designed with one or two pick & place feeders, this machine has a great flexibility. Indeed it can insert, place and glue all types of rigid and supple elements (pre-cut or from roll) onto carriers or carton boards. The machine includes also a folding and gluing station in line.
Examples of elements that may be inserted or glued with the Turbomailing :
Samples – perfumes & cosmetics
Cards – gift cards or perfumed
Blu-ray / DVD
Sachets – powder, liquids or food
Leaflets
Delta robot is ideal for top loading Pick & Place processes where moving conveyors are used. Designed with the highest quality materials, this robot is robust, dynamic and fast. The way this robot is built make him very useful for fast production lines.
Equipped with a camera vision system, the Delta robot picks and places elements without intermittence with an accuracy of +/- 0.2 mm.
The adjustable friction feeder of the Turbomailing, designed with a double brushless motorisation, allows a controlled and precise product spacing. Versatile, this equipment can feed many different elements (carton boards, leaflets, carriers, etc.).
Add a camera monitoring system to guarantee a reliable and precise quality control of the products.
Speed : from 12.000 to 20.000 products / hour (depending on the product size)
Registration : +/- 1mm